sexy can i: 8 failed and successful romances
Tegan Brace, Matt Brett, Jennifer Chan, Em Kettner, Kelly Lloyd, Jesse Malmed, Rose Sexton
Second Floor Rear Festival 2014
February 1, 2014

[PUBLICATION]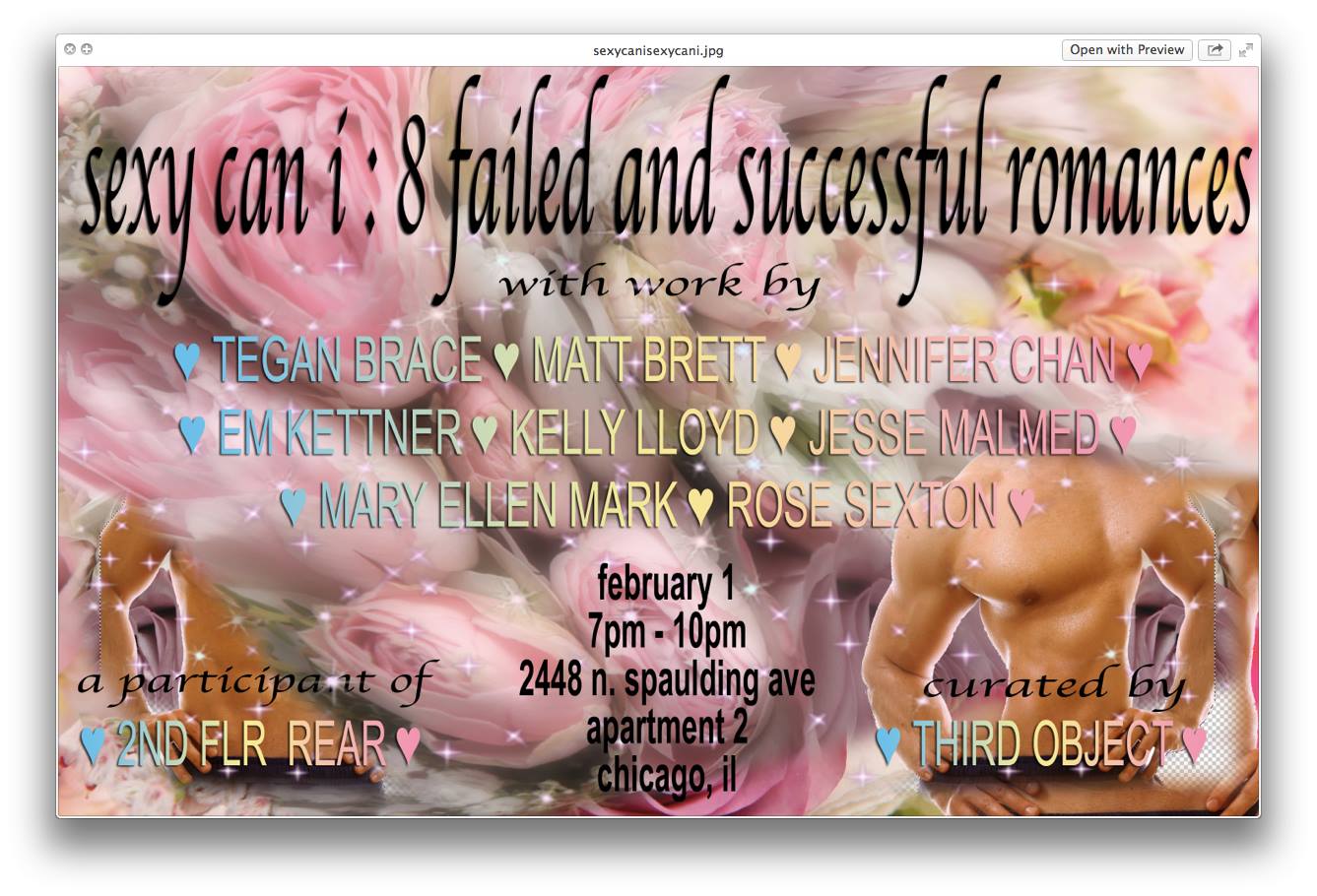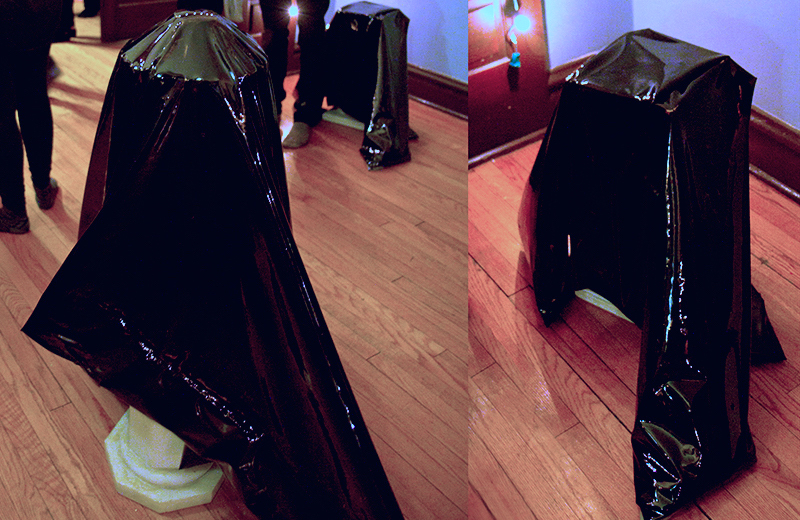 Sexy Can I : 8 failed and Successful Romances
1
Sexy can I,
Yeah, Yeah,
All we wanna know is....
Ray J, feat. Yung Berg. "Sexy Can I."
2
Sexy Can I asks how a work of art is a romance. This question is interpreted along multiple lines. There are romances between people, romances between people and their objects, and romances between objects. Is Art the making of flirtatious eyes at the stuff of the world?
3
Each Sexy artwork is a failed or successful romance. The soundtrack is a dictation of love letters, heartsick journal entries, and ecstatic text messages culled from the artists and organizers and read aloud by our ex lovers.
4
A list of artists:
"Felix Gonzales Torres"
Rose Sexton
Our various ex lovers
5
Sexy Can I is organized by Third Object. Third Object is all about dancing, online and offline gaming, and the tween-to-teen lifestyle. It's about the lines of sight between things and the things that see them. Third Object is heartbroken, and euphoric.
♡